WWGTP's scope of supply is not limited to just Gas Turbines.  We can supply a wide range of Steam Turbine components as well.  From control valve components to oil deflectors and piston rings, WWGTP can help with your Steam part requirements.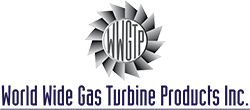 WWGTP
300 Commerce Dr.
Clifton Park, NY 12065
Tel: (518) 877-7200 Fax: (518) 877-7205
 © WWGTP Inc. All Rights Reserved.