Founded in 2003, World Wide Gas Turbine Products, Inc. (WWGTP) sources and supplies replacement parts for General Electric and Westinghouse industrial turbines (Gas, Steam, Combined Cycle).  We are a trusted supply chain partner for power generation facilities throughout the globe.
With over 50 years of combined experience, WWGTP's knowledgeable staff provides prompt, professional, and dedicated customer service from our headquarters in Clifton Park, NY, USA.
WWGTP understands the critical needs of power plant operators.   We stock a wide range of consumable spare parts at our facilities, often ready to ship same-day. For those items not in stock, WWGTP's strong supplier network of OEMs and proven aftermarket manufacturers ensures rapid delivery turnaround. We get you the right part at the right time.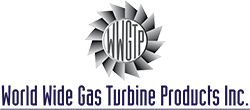 WWGTP
300 Commerce Dr.
Clifton Park, NY 12065
Tel: +1 518.877.7200 Fax: +1 518.877.7205
© WWGTP Inc. All Rights Reserved.