The first General Electric ® MS7001EA (Frame 7EA) Series turbines began operating in the field over 40 years ago. With revisions and upgrades along the way, hundreds of these units remain in operation in diverse environments throughout the globe.
WWGTP can supply a wide range of Frame 7EA Parts.  The examples shown below represent just a small sample of WWGTP's sourcing capabilities.  We can identify and source thousands of OEM part numbers.
We stock many critical components, including Hardware, Bullhorns, and Nozzle Components. For those  items not in stock, WWGTP's strong supplier network of OEMs and proven aftermarket manufacturers ensures rapid delivery turnaround.
If you are in need of parts for an upcoming hot gas path inspection, a major overhaul, or are looking to restock, WWGTP can help. Please click the button below to submit your Request for Quote today!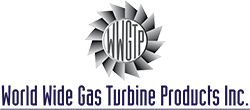 WWGTP
300 Commerce Dr.
Clifton Park, NY 12065
Tel: (518) 877-7200 Fax: (518) 877-7205
 © WWGTP Inc. All Rights Reserved.