WWGTP stands behind both our products and our customers. All items supplied by WWGTP are backed by a full one-year warranty against defects in material and /or craftsmanship.   Our scope of supply includes—but is not limited to—the following:
HARDWARE
Bolts, Nuts & Washers
Pins, Plugs & Twist Locks
Lock Plates, Shims & Keys
Gaskets, Bushings & O-Rings
Overspeed Bolts
Rotor Bolts
Tube Fittings
Lockwire
SENSORS & GAUGES
Flame Detectors
Hi-Temp Wire & Cable
Magnetic Pickups
Pressure Switches & Gauges
Thermocouples & RTDs
Transducers & Transmitters
Vibration Sensors
HOT GAS PATH
Bullhorn Brackets
Combustion Liners & Hula Seals
Crossfire Tubes & Retainers
Fuel Nozzle Assemblies, Tips, Cones & Rings
Transition Pieces
BEARINGS & SEALS
Bearings (Thrust, Liner, Journal & Accessory Gear)
Bearing Seals, Labyrinth Seals, Oil Seals & Deflectors
Brush Seals
Cloth Seals
E-Seals
End Seals
Joint Seals
Packing Rings
Support Rings
IGNITION & CONTROLS
Spark Plugs
Ignition Leads & Igniters
Control Cards
Relays
MISCELLANEOUS
Carbon Brushes & Brushholders
Compressors, Pumps & Valves
Couplings
Expansion Joints
Flow Dividers
Gear & IGV Gear Racks
Generator Wedges & Fillers
Heat Exchangers
Hoses & Filters
Insulation & Packing
Motors & Blowers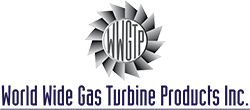 WWGTP
300 Commerce Dr.
Clifton Park, NY 12065
Tel: +1 518.877.7200 Fax: +1 518.877.7205
© WWGTP Inc. All Rights Reserved.