Outage & MRO Support
Whether it's a planned or forced outage; a minor or major overhaul; a combustion or Hot Gas Path Inspection (HGPI), or simply the replenishing of spare stores,  WWGTP can supply a wide range of critical components for your project.
WWGTP takes pride in its ability to supply hard-to-source items. With thousands of common spare parts on hand at its facilities in Clifton Park, NY, and with its strong network of proven suppliers, WWGTP can get you the parts you need with rapid turnaround.
Whether you require just a single item or have a complete overhaul list to fulfill, contact us today for assistance!
Additional Services
Strategic Sourcing & Procurement 
Hardware Kitting
Dedicated Stocking
Custom Manufacturing (Machining, Fabrication, Castings) through qualified U.S. manufacturing partners.
Control & Fuel Systems Upgrades
Custom-built Fuel Forwarding Skids
Nozzle Repair, Refurbishing, and FlowTest
Reverse Engineering
Export Shipping & Crating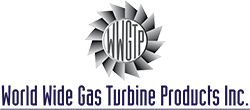 We accept all major credit cards. 

WWGTP
300 Commerce Dr.
Clifton Park, NY 12065
Tel: (518) 877-7200 Fax: (518) 877-7205
 © WWGTP Inc. All Rights Reserved.